Leading Overseas Education Consultant in Sri Lanka with more than 10 years of experience.
Spectrum Overseas Education Consultancy (SOEC), established in early 2015, is a premium overseas education consultant dedicated to finding the best fit for every student. We offer end-to-end counselling for school-leavers and young adults looking to study in some of the top destinations in the world including Australia, Canada, The United Kingdom and New Zealand. With our founding philosophy to provide unfailing, premier-quality services, we ensure a satisfactory student journey and college experience overseas by effectively mapping student vocational and education pathways.
We take pride in our team of experts who are well-versed in higher education systems and provide guidance for students to become globally employable in today's hypercompetitive world.
We distinguish ourselves by providing a one-stop solution for education consultation, placement and counselling for parents and students seeking professional advice on placements in universities, TAFE's and colleges.
Our services begin with identifying student profiles and blending their values and interests with a college experience they desire.
We assist them through the vigorous application processes, advice on acceptance of offers, visa submissions, flight and accommodation
arrangements for a stress-free arrival at their international study destination.
We use our expertise to analyze a myriad of variables from market requirements to prospects, financial constraints, and regulatory requirements to make it happen.
It is worth mentioning that at SOEC we employ a team of well-experienced individuals dedicated to delivering excellent results. We have three branches in Colombo, Kandy and Kurunegala, where our counselors are always on top of the industry's trends, regulatory requirements, and market shifts to ensure the highest service quality at every turn. Our Managing Director and Director of Business Development have extensive experience in education consultation for many years.
The Director Consulting (Hon) (retired British Diplomat) is a VISA officer with over a decade of experience. She guides the team at SOEC on immigration guidelines and ensures the highest service quality for every single student.
Our team of expert multilingual counselors facilitate a streamlined communication process throughout the service period.
At SOEC, celebrating student successes is what makes educational consulting gratifying to us. We speed up the learning, exploring and growth of every student that works with us. We hold the key to the gateway to broaden your horizons.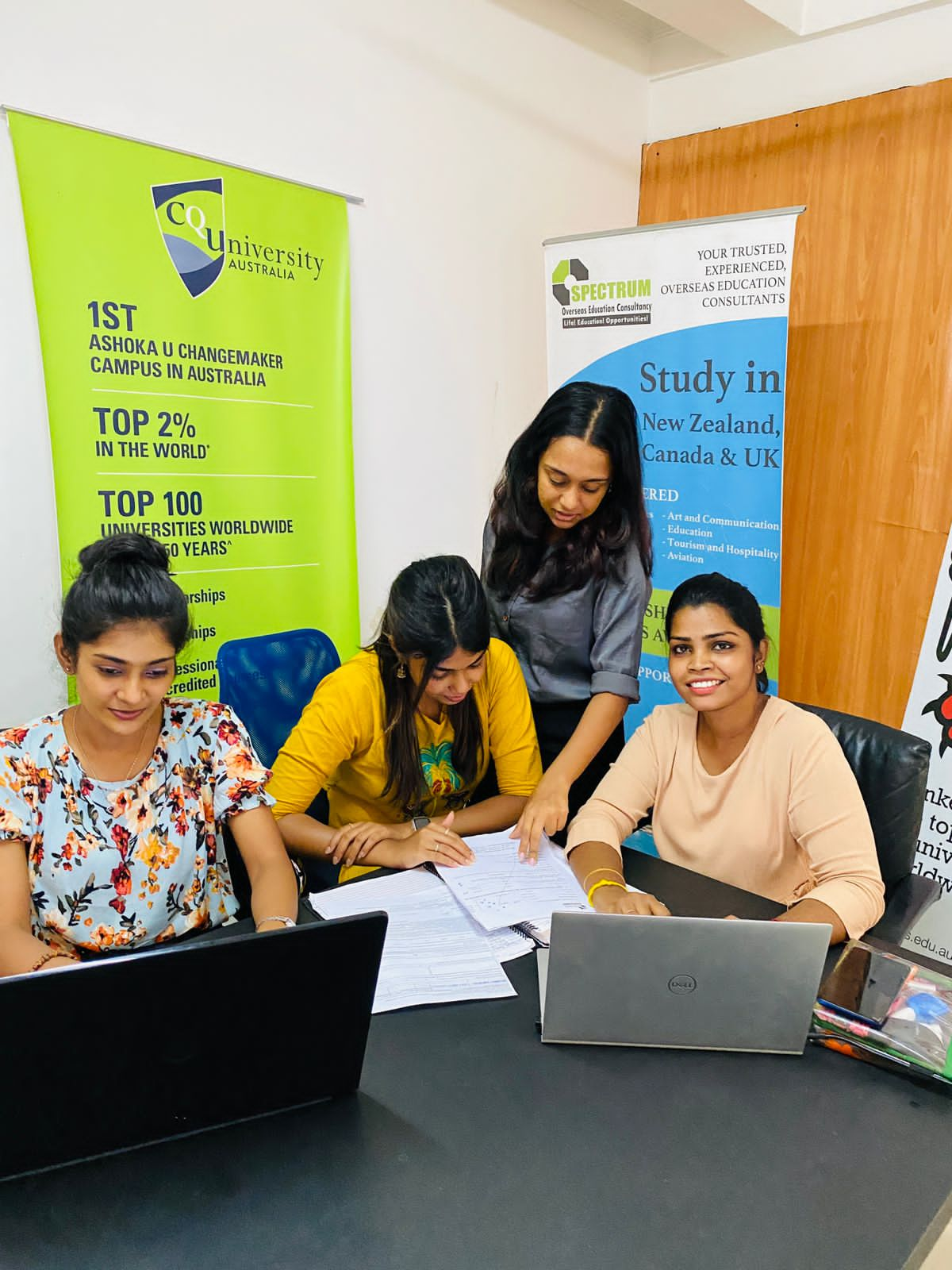 To be a leader in providing overseas education consultancy, along with exemplary related services, to improve the lives of individuals in a changing and complex global environment.
To provide access to higher education opportunities that enable students to develop knowledge and skills necessary to achieve their professional goals. To guide students in finding the most suitable course and university or institute, at which to continue their studies. To fuel their ambition of becoming a "work-ready" qualified professional in their chosen field, while maintaining integrity and values which allow us to strictly adhere to the Immigration process and determine a successful VISA outcome.